Several times private company employees, including government employees, may wonder what the pay slip is for and how they relate to job changes or other pay-receive transactions. In fact, many people may not know what to be looked at in the pay slip. Today we are going to solve the grievances about pay slips.
What are Pay Slips?
Pay Slips are a company's payroll clarification report that is issued to the employee every month to detail the source of their income and to serve as an important document used to confirm the payroll from the company, issued to employees on the date of receiving salary.
How many types of Pay Slips are there?
There are 2 types of Pay Slips: Carbon-paper Slips and Electronic Slips. Carbon slips are more reliable as documents printed on carbon paper are more difficult to forge. Meanwhile, Electronic Slips are more convenient, as they can be delivered faster and can be viewed and printed from the program immediately on the payday.
What are the details in a Pay Slip?
Company information, including company name and address, tax identification number
Employee information, including employee name, employee ID, position, department
Date and period of payment information, including date of payment and period of payment, e.g., for January 1st – 31st, 2020, etc.
The source of income information, including salary, commissions, bonuses, overtime pay, extra income, subsistence allowance, placement allowance, or any other type of income
Deduction items, including Social Security contributions, income taxes, provident fund contributions, or other deductions
The net income summary – the amount of income minus deductions to show the actual net monetary income received from that payment period
Summary of income and deduction items, including accumulated income, accumulated deductions, accumulated social security, accumulated tax, accumulated provident fund.
The importance of Pay Slips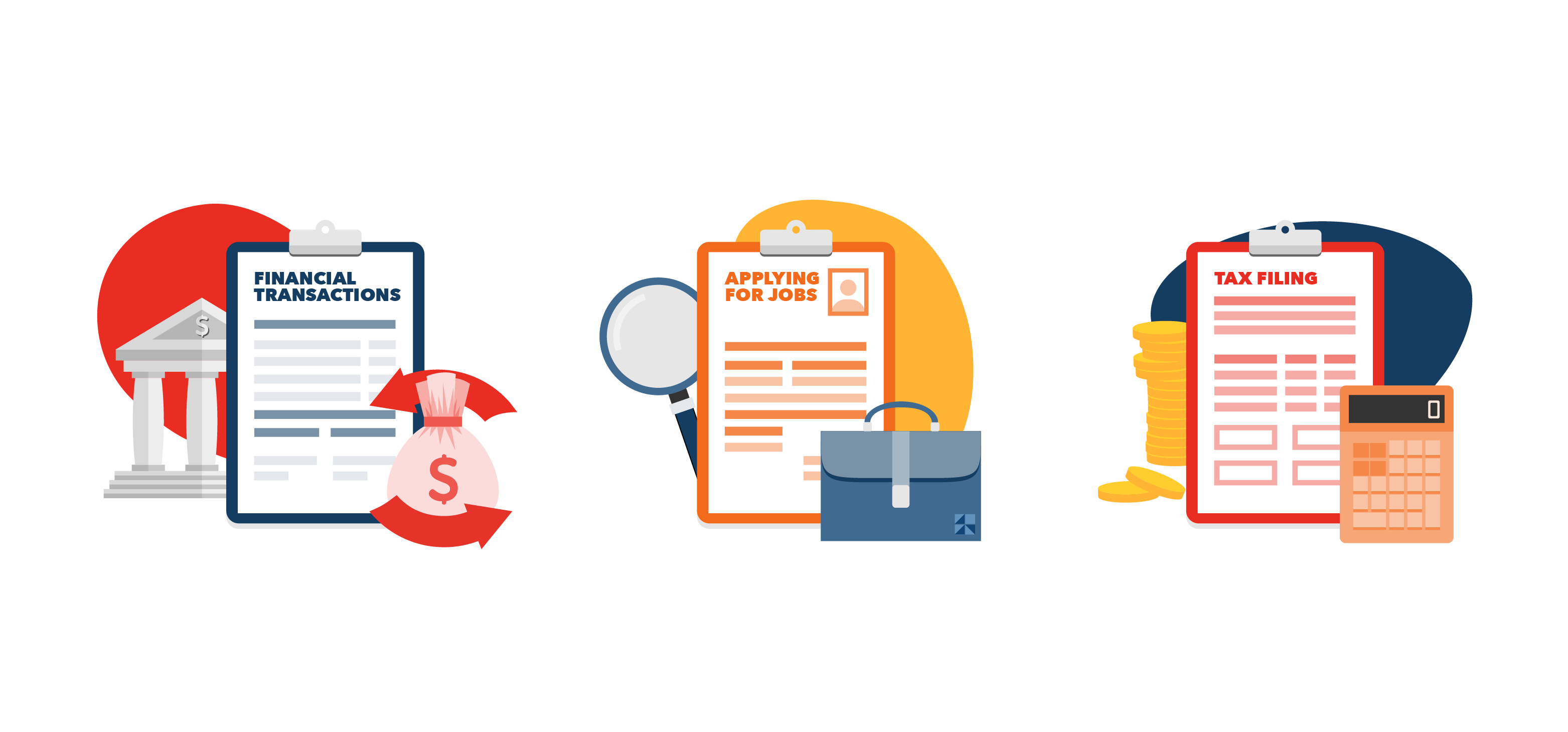 To be used as an important document for consideration in applying for personal loans, borrowing, refinancing, applying for credit cards, or making financial transactions with banks and financial institutions. The reason why every bank asks for Pay Slips is because the Pay Slip is a document that will help confirm that we received a salary from the company we work for. Most of them will ask for a bank statement to see if the salary matches with the Pay Slip.
To be used as evidence and supporting documents for applying for a job with various companies, to confirm your income and employment from the previous company. Sometimes we need to submit a Pay Slip to verify that our previous salary is the same as the amount we claimed it was. Most of the time, this is in the salary consideration stage. Therefore, we should never throw away carbon-paper Pay Slips. Or if a company issues a Pay Slip electronically, we should download it and keep it incase the company loses these documents so that we can still have them. Most importantly, we should not lie about our own salary because nowadays HR asks for references or previous pay slips before hiring a new employee.
To be used as evidence in tax filing and submission of monthly and annual contributions to the Social Security Fund and Provident Fund. Under Section 50 of the Revenue Code – a person, partnership, company, association, or ordinary partnership paying assessable income under Section 40 must withhold income tax each time the assessable income is paid. We have updated information about taxes for 2020 here.
Smart Search Recruitment is Bangkok's leading executive recruitment consultancy. We serve multinational and local companies, sourcing high-caliber candidates and placing them in mid and senior-level roles. For recruitment service inquiries contact us. We are committed to meet our client's needs by delivering an exceptional level of service. We have insightful HR resources updated everyday. Please keep in touch with us via our social media.
Facebook: Smart Search Recruitment
Twitter: SmartsearchBKK
Instagram: SS.Recruitment